Name:
Nickname/Alias:
Age:
Gender:
Nationality:
Appearance:
Costume:
Non-/Super-human abilities:
Personality:
Bio:
Name: Jasper Bijou
Nickname/Alias: Malachite
Age: 29
Gender: Male
Nationality: French/American
Appearance: 6'0'', pale, long black hair in ponytail, green eyes, pierced ears
Costume: Black boots, black pants, green shirt with elbow-length sleeves, black vest, green belt, fingerless/palmless black gloves, short green cape, black domino mask that distorts others' vision so they can't recognize him
Non-/Super-human abilities: Gems in his palms create energy blades or projectiles, but make him weak and sick with each use
Personality: Friendly, clever, polite, clumsy
Bio: Jasper was a jewel thief, until he attempted to lift a pair of jewels he found in a strange lab and they fused to his palms. They turned out to be prototypes of a new type of weapon, being created for a villain. The scientists working on the weapons were blamed for the theft and killed. Tormented by guilt, Jasper gave up thievery and chose instead to become a hero.


Name: Eric Hahn
Nickname/Alias: Valiant
Age: 34
Gender: Male
Nationality: German
Appearance: 6'3'', muscular, short blond hair, brown eyes, left arm and lower half of left leg mechanical, dragon tattoo on right arm
Costume: Silver helmet with reflective faceplate, sleeveless dark green turtleneck, loose dark green cargo pants, one brown glove, one brown boot
Non-/Super-human abilities: Mechanical arm contains gun, extendable blade, cutting torch, drill, simple tracking system; nanites provide enhanced healing
Personality: Stoic, kind, gentle, protective
Bio: Eric worked as a mechanic, until an accident with a malfunctioning lift caused him to lose two limbs. He was abducted from the hospital by a scientist experimenting with mechanical limbs. All the subjects were to be killed after the experiments, but Eric managed to take down the scientist and escape. Since then he has been wandering and using his new enhancements to help the people he meets.


Name: Kira Laydon
Nickname/Alias: Sever
Age: 27
Gender: Female
Nationality: American
Appearance: 5'4'', pale, thin, long blonde hair, blue eyes
Costume: Short black wig, blue contacts, black bodysuit, thigh-length sleeveless silver top with hood, black cloth mask over mouth, silver boots to mid-calf, metal armbands, black belt with large pouches and electromagnets for tools, two small knives in each armband, knife strapped to each thigh, long dagger in each boot, sword in belt
Non-/Super-human abilities: Nanites provide enhanced healing
Personality: Intelligent, honorable, protective, aggressive, untrusting
Bio: Kira and her brother were a hero team called Sword and Shield until a rumor that they were to blame for all the threats caused someone they saved to shoot them. Her brother was killed and she was paralyzed from the waist down. Her brother's girlfriend also ended up dead, and she managed to make it seem that the other girl had been Sword, preserving her secret identity. She attempted to leave that life, but after a scientist helped her walk again she eventually accepted that she couldn't escape the hero she was meant to be; and so Sever was born.
Name: Radek Damek
Nickname/Alias: Dragon Child
Age: 16
Gender: Male
Nationality: Czech Republic
Appearance: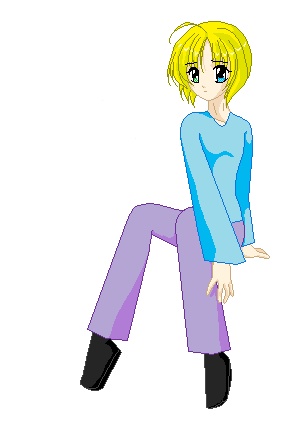 Costume:
Non-/Super-human abilities: Hypnotic eyes, flight (Can only hover a bit above the ground), and can pick locks
Personality: quiet, but strong willed. Willing to follow orders
Bio: will be posted later
Name: Ricardo Lopez
Nickname/Alias: Soul Stealer
Age: 19
Gender: Male
Nationality: Spain
Appearance: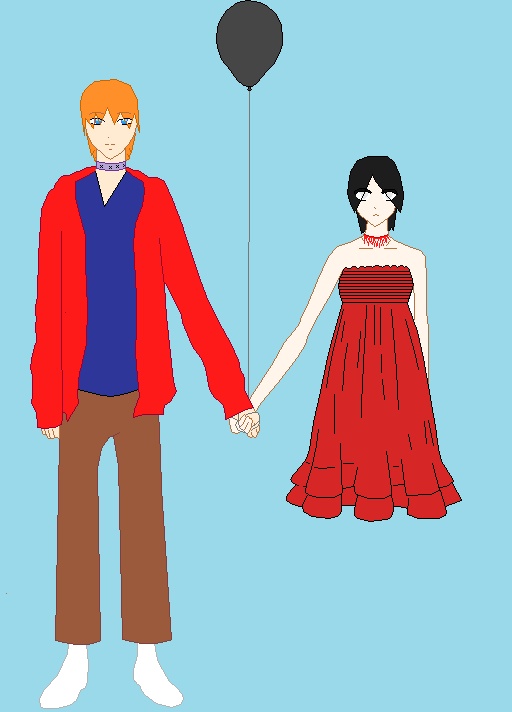 Costume: Black robe with hood that covers his eyes
Non-/Super-human abilities: Can learn peoples secrets through oral contact, see ghosts (His sister, Azura, haunts him 24/7), and can attack with 'spirit energy (made by a spirits emotions)
Personality: Introverted, and likes to be alone
Bio: will be posted later
Last edited by Lyude on Fri Jul 22, 2011 8:53 am; edited 3 times in total
_________________
I'm Commander Shepard and I am SICK OF CLEANING UP AFTER THE COUNSEL! Thank you.
Spammer





Posts

: 1006


Join date

: 2011-01-28


Age

: 24


Location

: Home



Name: Beverly Barrett
Nickname/Alias: Spectre
Age: 30
Gender: Female
Nationality: American
Appearance: Short, tanned, blue eyes, chin-length brown hair
Costume: None - disguises her identity by using the form of her Native American mother
Non-/Super-human abilities: Can temporarily absorb the memories of anyone who dies in physical contact with her, gains permanent ability to take their form
Personality: Clever, outgoing, stubborn, rude
Bio: Bev and her twin sister Samantha grew up on a reservation in Mississippi. When they were twelve, their mother died of tuberculosis. The girls were kept away from her to protect them, but Bev snuck out of her grandparent's house, ran home, and held her mother's hand as she died, and was overwhelmed by the memories of her life. A short time later, she was thinking of her mother and accidentally took her form, discovering the second aspect of her power.
Unfortunately, Bev had contracted their mother's illness. One night while she slept, Samantha snuck into her room, held her hand, and swallowed everything she'd found in the medicine cabinet. Bev was woken by the rush of her sister's death. She was devastated, but to save her own life she had to accept her sister's gift. From then on she made permanent use of Samantha's disease-free form.
Bev developed an interest in computers and became a hacker. She started tracking the movements of various minor heroes. She found one, Malachite, who seemed to be having trouble tracking an enemy he'd been hunting for a while. She contacted him to offer her services, they started a friendship, and they've been working together ever since.
Name: Aaron Keller
Nickname/Alias: Frost
Age: 24
Gender: Male
Nationality: Canadian
Appearance:
Costume: White Parka, brown fur-trim, black ski goggles and boots, white gloves
Non-/Super-human abilities: Can summon snow storms anytime and anywhere but depending on the severity it can drain his energy.
Personality: Loner, but easy going and willing to work in a group
Bio: Aaron was born in a broken home, being jumped from one parent to the other depending on where he would be 'most useful'. His father used him to attract women, and his mother used him as a human mannequin for her clothes. When he was 17 he was sold to a secret organization creating the perfect assassin. During a test trying to make an assassin suited for the tundra something went wrong and, while unconscious in a cryo-tube, a sudden snow storm tore through the lab. When Aaron awoke he couldn't remember anything. He looked around and found a sign under a cryo-tube that he figured was where he fell from that said 'PROJECT: FROST'. He found his way out of the lab and went on a search to find out who he was.
Last edited by Linebeck on Tue Dec 20, 2011 4:36 am; edited 1 time in total
_________________
I'm Commander Shepard and I am SICK OF CLEANING UP AFTER THE COUNSEL! Thank you.
Spammer





Posts

: 1006


Join date

: 2011-01-28


Age

: 24


Location

: Home



Name: Alexandra 'Kefira' Marsh

Nickname/Alias: Alex, Kefira (Theses are her nick names) and Intel(Alias)

Age: 24

Gender: Female

Nationality: Canadian

Appearance: 5'6, long black wavy hair, Light blue eyes

Costume: Black corset, with black leather pants and knee high boots. She wears a red trench coat with the sleeves torn off.

Non-/Super-human abilities: Super human mind. She can sense other people's moves before they are made, she can dodge bullets because of how her mind processes how she views the world. She has a photographic memory and is able to learn new skills quickly due to it.

Personality: She comes off as very energetic and sort attention spand due to her gift, she always needs to be distracted and playing with something. She is kind and loyal to her friends. While to her enemies she is hostile and willing to jump into the fray.

Bio: Alex was a surrogate child, her mother gave birth to her for family friends who could not have children (They gave her two names Kefira and Alexandra) . Her family died in a car accident and she was returned to her mother's family where she grew up with her older half sibblings Nicolas and Olivia (Putting this here because I may use them later)

Their mother died when Alex was 10 and this led to some family issues. Nick and Olivia's father despised Alex (Being a spitting image of her mother yet not sharing his blood), Nick disappeared, Olivia too soon vanished. (Them being mutants took into hiding - having more obvious mutations then the one Alex has.)

Alex was left with her 'father' until her late teens where she ran off with a gang, being unruly and using her mutant powers to her avantage not thinking anything of it.

She is on a search for her sibblings, now that the world has been ruled by villians, she wants to bring them back to Canada and play 'happy family'.


Writer





Posts

: 123


Join date

: 2011-10-30



Name: Wilhelm Haukelt

Nickname: Wraith

Age: 22

Gender: Male

Nationality: German

Appearance: White-skinned with a pale complexion. 5' 8", short black hair, bright green eyes, several scars on his left upper arm.

Costume: Black "special operations" suit, sans the nightvision goggles, the threads of the material appearing more clear-coloured than normal.

Non-/Super-human abilities: On-command invisibility. However, it's limitations involve that he cannot go invisible without adrenaline pumping through him, he can't hide blood dripping from his own wounds, and his invisibility is greatly reduced in daylight. He is STILL able to hide in the day, but he still shimmers if he's a few metres away.

Personality: Passionate and friendly, yet two-faced beneath the surface. Mildly sadistic, and just as much masochistic. He is generally lacking morals due to his origin.

Bio: Born and raised to the age of 16 in the city of Frankfurt in Germany. At a young age, he grew to be incredibly fascinated by the effects and intricacies of a knife, be it a steak knife or butter knife. He had started to wonder at the age of 6 if the meat cleaver has the same effect on a slab of meat as it did with his own arm. He slit his upper arm with the meat cleaver, watching the blood ooze out with naive curiosity. Over time, he kept 'testing' different knives he came across, slowly finding that he looked forward to it, testing them each on the same part of his arm up until the age of 17 when his family moved down to America.

His habit continued until the age of 18, when he was abducted by the same organization that Frost was sold to, the abductors posing as Asylum workers coming to take the masochistic child away. He was tested on to be another super soldier, nicknamed "Project: Wraith". He was intended to be a nigh unstoppable soldier in the dark of night, but escaped the facility the same day as the snow storm.

The doctors had been more conservative with his memories, only blanking them out up until the day he was taken from his family. In his confusion, he found himself wandering the streets of Gotham City, where he resides now.
---
Permissions in this forum:
You
cannot
reply to topics in this forum