Name: Dead Dolls
Appearance: Beautiful young children wearing sundresses and sailor suits. Their faces are frozen in smiles. The only part of them that isn't perfect is the shackles on their wrists, which are too small and cut into the flesh. Black pus oozes from the wounds.
Behavior: They wander aimlessly in groups of three or four, not actively hunting but attacking anyone who gets too close. They attack by swinging the long chains attached to their shackles.
Other: They make no sound, but in their presence distant sobbing can be heard.


Name: Mask Fiends
Appearance: 6' creatures with insect-like shells covered in a sticky substance. They have a pair of human-like arms, and a second pair of insectile arms that emerge from the shoulders and end in scythe blades. Their legs and tails are thick and reptilian. They have no heads.
Behavior: They are extremely vicious and attack anything they see, including other monsters. They will cut off the heads of their prey and stick them on their own shoulders, then cut off strips of flesh with their blade arms and use them to cover their shells. They can be found alone or in pairs.
Other: They are most often seen wearing the heads and fur of Dire Hounds.


Name: Dire Hounds
Appearance: 7' Dobermans with spiked ridges on their backs and three whips in place of a tail. Sharp scales cover their feet, which have pointed talons rather than rounded paws. Bloody foam constantly drips from their jaws. Their shadows appear to have human riders.
Behavior: They travel in large packs, eating the dead and attacking any humans they scent.
Other: Their cries sound like human screams. A man's voice can sometimes be heard in the distance ordering them to attack.


Name: Hydra
Appearance: A humanoid figure covered in green scales, wearing a pair of bloody jeans and a teddy bear mask. Its arms are long enough to drag on the ground and flexible like rubber. A noose is tied round its neck.
Behavior: Hydra will choose a victim and draw them in with whispers that no one else can hear, which are very hard to resist. It will wrap its arms around the hypnotized victim and attempt to strangle them.
Other: It is a combination of Cody's killer and the monster from Lynn's latest book. Poisonous gas pours from any wound, and any limb that is cut off will immediately grow back.
Last edited by Andromeda on Mon Sep 29, 2014 7:45 am; edited 1 time in total
Name: Cassie
Appearance: A tiny four-year-old girl with dark skin tinged blue. Her blue nightshirt is dirty and decaying.
Behavior: She is constantly sobbing and calling for her mother. She will approach anyone she sees, but particularly Amon, and try to take their hand. Her hand will immediately go into rigor, and her grip can't be escaped without breaking her fingers.
Other: Contact with her chills a person and saps their strength. She commands Nadia and Cody.

Name: Nadia
Appearance: Nadia is a petite girl, around ten years old, with long blonde hair and wearing a white dress. A steak knife is lodged in the underside of her chin, and the wound bleeds continuously.
Behavior: She will pull the blade out of herself and launch a furious attack at Andi, not hesitating to slash and stab at anyone who gets in the way.
Other: She doesn't speak, but giggles often.

Name: Cody
Appearance: A four-year-old boy with black hair, wearing blue pajamas. Blood seeps from his mouth, eyes, and the deep gashes in his throat.
Behavior: He speaks like an adult, often picking out his victims flaws to torment them with. He is capable of attacking people with his blood, which can form into solid objects, and will bite out his wrists if more blood is needed. If injured, his body will dissolve into blood and reform somewhere else without the injury.
Other: He is a combination of Lynn's dead son and a character from his first horror story.
Last edited by Andromeda on Mon Sep 29, 2014 7:54 am; edited 1 time in total
Name: Apathy
Appearance: A slightly younger, more muscular version of Lynn, with short hair and neat clothing. There is a large hole in his chest where his heart has been ripped out.
Behavior: He pursues his prey stoically and single-mindedly, oblivious to pain or injury. He carries a noose with which he strangles his victims.
Other: He is completely dead inside, without even a thought in his head.

Name: Wrath
Appearance: Human, but too badly injured to be recognizable. It wears only shredded jeans and every inch of its skin is bruised and bloody. Chains trail from shackles around its wrists, ankles, and neck.
Behavior: Extremely aggressive and violent. Focuses on Andi but lashes out at anyone in sight, with whatever weapon it can get its hands on.
Other: Will continue attacking recklessly until dead, becoming fiercer when in pain.
Last edited by Andromeda on Mon Sep 29, 2014 7:50 am; edited 1 time in total
Name:
 The Past
Appearance:
 Chest area is soaked in fresh blood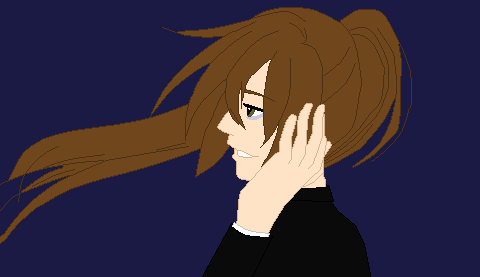 Behavior:
 Erratic, The Past could be just as likely to help someone as he is to kill them
Symbolism:
 The Past is the very embodiment of paranoia: he looks and sounds human, but hunts and torments any who cross his path
_________________
I'm Commander Shepard and I am SICK OF CLEANING UP AFTER THE COUNSEL! Thank you.
Spammer





Posts

: 1006


Join date

: 2011-01-28


Age

: 24


Location

: Home



Name:
 Insane Cancer
Appearance:
Behavior:
 They usually block off paths, only beginning the hunt once they see prey. When they are struck they make a squealing sound akin to pigs.
Symbolism:
 These massive creatures reflect Greg's view of the thugs that killed the kids he was protecting. They are a vision of absolute corruption and vile intentions
_________________
I'm Commander Shepard and I am SICK OF CLEANING UP AFTER THE COUNSEL! Thank you.
Spammer





Posts

: 1006


Join date

: 2011-01-28


Age

: 24


Location

: Home



Similar topics
---
Permissions in this forum:
You
cannot
reply to topics in this forum