Name:
Age:
Gender:
Height:
Bio:
Personality:
Appearance:
Spammer





Posts

: 683


Join date

: 2011-01-29


Age

: 29



Name: Andromeda
Age: 17
Gender: Male
Height: 5'2''
Bio: Andi was raised from infancy as a slave. When he was 12 he killed his master and escaped. He lived alone on the streets after that, until he found Amon living in a small cabin. He has been taking care of Amon since then.
Personality: Defensive, aggressive, very protective of Amon
Appearance: Pale skin that burns easily, a waist-length blond braid, blue eyes, scars on his arms and across his right eyebrow, wearing jeans and a green t-shirt
Other: Doesn't like being touched. Doesn't know how to read.


Name: Amon Rai
Age: 18
Gender: Male
Height: 5'10''
Bio: Amon had a happy childhood, until he was five. Mysterious figures broke into his home, looking for him specifically. They murdered his parents, but Amon woke up and hid in a secret closet with his sister; unfortunately he ended up smothering her trying to stop her from crying. The trauma caused him to stop speaking and withdraw from people, living alone in a cabin in the woods until Andi found him. Recently he has been having strange dreams, and has been strangely enthralled by a road map showing the town of Silent Hill.
Personality: Sweet, kind, gentle, nervous
Appearance: Dark skin, short curly black hair, brown eyes, wears a long black skirt and a light blue sweater
Other: Doesn't speak, instead communicating through hand signs that only Andi can understand.


Name: Lynn Maybell
Age: 28
Gender: Male
Height: 6'2''
Bio: Lynn was a successful children's author and a happy single father, until his son was murdered by a madman who then escaped. Lynn went into total seclusion; his only contact with others was sending his editor manuscripts for his new horror novels. He has slowly been going mad for the last 7 years. Recently, he received a letter from his son's killer, full of insane ramblings and apparently originating in a town called Silent Hill.
Personality: Cynical, cold, depressed
Appearance: Pale, long black hair, gray eyes, wears black pajama pants and a baggy green sweater
Other: Falls asleep in odd places, and occasionally hallucinates about the characters of his novels.
Spammer





Posts

: 683


Join date

: 2011-01-29


Age

: 29



Name:
The Past
Age:
Unknown
Gender:
Male
Height:
6' 2"
Bio:
Made from the collective memories of the people who died in Silent Hill, The Past was born in the lowest level of Toluca Prison. The Order found him and, after discovering his immortality, killed him over and over to test it.
Personality:
Act insane and often speaks nonsense. His true personality is unknown
Appearance:
Dull, brown hair kept in a ponytail (save for his bangs). Has fairly big, expressive, Olive Green eyes, a slender build, and fair skin. The Past usually wears dull, black funeral attire.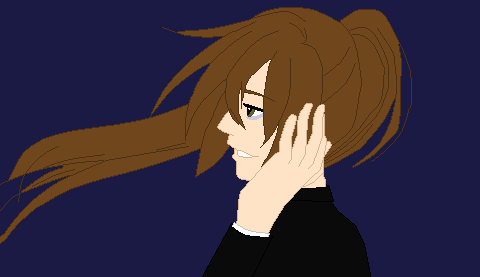 Other:
Has the unique ability to hear thoughts and teleport.
The truth:

The Past is actually the resurrected form of a boy from Shepard's Glen named Gideon Fitch. Gideon was always sickly, having a weak heart and lungs, and his father helped him medically while his older sister Scarlet took it upon herself to help him with school since he could rarely leave the house. The young boy was instructed never to enter the basement, but when his father took Scarlet down Gideon made a choice. And it was this choice that lead to his demise.

Gideon witnessed his father dismember Scarlet and screamed, alerting his father to his presence. Out of fear and confusion Gideon ran away, but had to stop in the middle of the road. A car passing through didn't see poor Gideon until it was too late and hit him at full speed. Gideon survived the hit, but had to be taken to the hospital in Silent Hill. An 'Angel of Mercy' saw the trauma in poor Gideon's eyes and triggered a Pulmonary Edema, killing him.

Scarlet, grieving over her brother's death, was visited by six other spirits: four had been sacrifices like Scarlet and two were people called to Silent Hill and killed by The Order. The six spirits had devised a plan to avenge their deaths and destroy The Order, but they needed one more soul to help create their 'Angel of Vengeance'. Scarlet agreed and was given the honor of deciding the image of their Angel. Scarlet had thought, but grief took her again during the ceremony and as they poured their energy into a rat and let it fall to the leech-filled waters below all she could think was
"what would he have looked like as a grown man?"
"what if he wasn't sick?"
"I just want him back"
"I never thought he'd die"
The thing they created crawled out of the water, coughing up leeches and gasping for air. It was strong, it was quick, it was perfect. But, when the spirits tried to speak to it they realized they had made a mistake. While his image and power was perfect, he was not bound to them, and therefor he could not hear their demands.
_________________
I'm Commander Shepard and I am SICK OF CLEANING UP AFTER THE COUNSEL! Thank you.
Name:
 Greg Peters
Age:
 37
Gender:
 Male
Height:
 6' 0"
Bio:
 Greg was a street kid, surviving day-to-day on the charity of others. What the people who gave him money didn't know was all he earned he had to hand over to thugs who held the younger street kids captive and threatened to kill them if Greg didn't pay up. One night, after a rather unsuccessful day, the thugs were preparing to kill one of the kids. Greg blacked out, and the next thing he knew the kids were dead and so were the thugs.
Years later Greg was off the street and training for the army. He served two tours as a covert operative and now lives peacefully with his wife Alicia and daughter Karin. After suffering two months of non-stop nightmares however, Greg decided to go to the place in his dreams - Silent Hill
Personality:
 Surprisingly sweet. Greg is very protective of those that can't protect themselves
Appearance: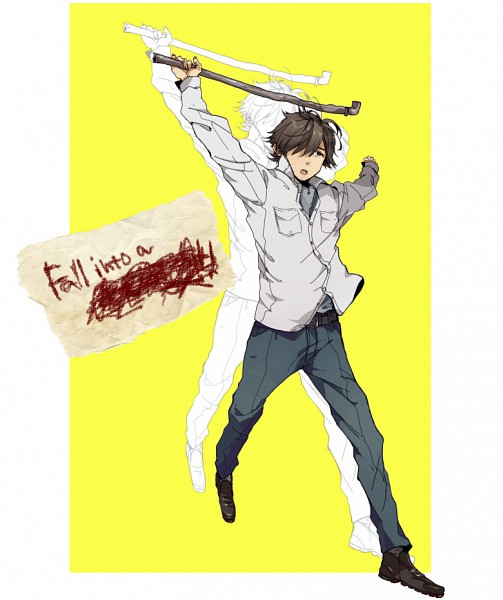 Other:
 Greg has had... 
experience
 using impromptu weapons
_________________
I'm Commander Shepard and I am SICK OF CLEANING UP AFTER THE COUNSEL! Thank you.
Name:
Troy DuBois
Age:
45
Gender:
Male
Height:
6' 7"
Bio:
A father convicted of killing his wife and daughter as well as former gang rival Victor Jones, Troy has become notorious in his hometown in Louisiana and is hated by anyone who watches the news. Police found him leaving the forest where his wife and daughter had gone missing, covered in blood and holding a knife. Troy didn't resist arrest, but insisted that he did not kill his family and had in fact killed their murderer, Victor. This sadly couldn't be proven because Troy had used the killer's weapon to kill him and either smudged or covered the other prints with his own.
While being transferred to a different prison the bus Troy was on crashed right outside Silent Hill. Only he survived.
Personality:
Kind
Appearance:
On the right
Other:
Wears hearing aids in both ears
_________________
I'm Commander Shepard and I am SICK OF CLEANING UP AFTER THE COUNSEL! Thank you.
Similar topics
---
Permissions in this forum:
You
cannot
reply to topics in this forum