Name:
Nickname/Alias:
Age:
Gender:
Nationality:
Appearance:
Costume:
Non-/Super-human abilities:
Personality:
Bio:
Spammer





Posts

: 683


Join date

: 2011-01-29


Age

: 29



Name:
Fredric Harrison
Nickname/Alias:
Frost
Age:
24
Gender:
Male
Nationality:
Canadian
Appearance:
Ignore clothes. Wears beige cargos and a black turtle neck. His arms are black from his fingers to mid-way up his forearm
Costume:
White Parka, brown fur-trim, black ski goggles and boots, white gloves
Non-/Super-human abilities:
Can summon snow/ice and survive in extreme cold environments. Causes frost wherever he goes
Personality:
Blank slate. Adopts traits he sees in others
Bio:
Frost can't remember his past. at a young age he was kidnapped and turned into a test subject to create super soldiers suited for various climates. Frost was chosen to become a tundra assassin and was tortured and experimented on. He was kept in a cold dark room when not being experimented on, and was never given any pain killers to ease his suffering. During one of the final experiments something went wrong and, while unconscious in a cryo-tube, a sudden snow storm tore through the lab. When Frost awoke he couldn't remember anything. He looked around and found a sign under a cryo-tube that he figured was where he fell from that said 'PROJECT: FROST'. He found his way out of the lab and, with no memory or direction, became a wandering mercenary.
_________________
I'm Commander Shepard and I am SICK OF CLEANING UP AFTER THE COUNSEL! Thank you.
Name: Jasper Bijou
Nickname/Alias: Malachite
Age: 29
Gender: Male
Nationality: American (from New Orleans)
Appearance and Costume:
Non-/Super-human abilities: Gems in his palms create energy blades or projectiles, but make him weak and sick with each use
Personality: Friendly, clever, polite, clumsy
Bio: Jasper was in a gang as a young man. When the gang became more and more violent he left to become a thief specializing in jewels; until he attempted to lift a pair of gems he found in a strange lab and they fused to his palms. They turned out to be prototypes of a new type of weapon, being created for a villain. The scientists working on the weapons were blamed for the theft and killed. Tormented by guilt, Jasper gave up thievery and swore to use his new weapons to do good. He started by returning home to reconcile with his parents and ask for their help. They revealed that they were the heroes Martial and Assault, now retired, and agreed to help him with his newfound mission. Unfortunately they are pretty much his only supporters; because his abilities can cause great harm, the civilians he's trying to protect have dubbed him a dangerous criminal and the police are determined to arrest him.
Name: Bev Barrett
Nickname/Alias: Hobachi
Age: 30
Gender: Female
Nationality: American (Choctaw native)
Appearance: 5'3'', tanned, chin-length brown hair, blue eyes, triple-pierced ears
Costume: None - wears jeans and nice blouses in her usual form
Non-/Super-human abilities: Can absorb life force if in physical contact with someone when they die, access their memories for a short time, gains permanent ability to take their form
Personality: Clever, impetuous, protective, stubborn
Bio: Bev and her twin sister grew up on a reservation in Mississippi. When they were twelve, their mother died of drug-resistant tuberculosis. The girls were kept away from her to protect them, but Bev snuck out of her grandparent's house, ran home, and crept into her mother's room. She held her mother's hand as she died, and was overwhelmed by the memories of her life. A short time later, she was thinking of her mother and accidentally took her form, discovering the second aspect of her power. The girls went to live with their grandparents, who had friends in the mutant community and convinced Bev that she wasn't cursed. Unfortunately, Bev had contracted their mother's illness. One night while she slept, Samantha snuck into her room, held her hand, and swallowed everything she'd found in the medicine cabinet. Bev was woken by the rush of her sister's death. For a long time she refused to acknowledge why Samantha had done it, but as her disease worsened her grandparents convinced her to accept her sister's gift. From then on she made permanent use of Samantha's disease-free form.
Her grandparents insisted she learn about computers to prepare for adulthood in a modern world. She discovered a talent with computers and eventually became a skilled hacker. She tracked a lot of information, including keeping an eye on the movements of various lesser-known heroes. When she discovered Malachite operating nearby she tracked him down and offered her assistance. They've been partners ever since.
Name: Vivian
Nickname/Alias: None
Age: 20
Gender: Female
Nationality: Canadian
Appearance:
Costume: None - typically wears a short brown dress with black leggings and a leather jacket
Non-/Super-human abilities: None
Personality: Strong-willed, fierce, naive
Bio: Vivian is the genetically engineered child of an evil scientist. He created her to be highly intelligent and physically powerful. She was brought up cut off from the world. Her main interaction with her father was when they worked together to design 'hypothetical' experiments. Her enhanced intelligence allowed her to easily determine how to physically alter humans to be suited to any situation. She believed these were simply exercises to challenge her mind; she had no idea her father was actually performing her experiments on captive victims. When she discovered this she snuck into his lab and deactivated the cryotubes holding the experiment subjects - but some had become extremely powerful as a result of what was done to them, and those powers were unstable. Large portions of the lab were completely destroyed. Vivian barely made it out; she waited and watched, but saw no other survivors emerge. This failure devastated her but made her more determined to somehow atone for what she'd helped her father do.
Last edited by Andromeda on Thu Oct 09, 2014 10:19 pm; edited 2 times in total
Spammer





Posts

: 683


Join date

: 2011-01-29


Age

: 29



Name:
Gabriel Gomez
Nickname/Alias:
Codec
Age:
28
Gender:
Male
Nationality:
Puerto Rican
Appearance:
wears a white lab coat over black tank top

Costume:
None
Non-/Super-human abilities:
None
Personality:
Shy at first, but very friendly and caring. Can be hyper sometimes
Bio:
Born and raised in New York, Gabriel Gomez was the adoptive son of war hero Alejandro Gomez and tech adviser Rosa Gomez. Younger brother to sister Rosalinda, Gabriel got along well with her felt indebted to this family that took him in and grew concerned when his father returned home showing signs of PTSD. His parents always said to their children 'go with your strengths and use your talents to serve others'. Gabriel took this to heart and studied every chance he got with his mother, learning coding and hacking as well as robotics.
When heroes started disappearing Gabriel tried to go and help, but was held back by his sister. He decided to sneak out in the night and headed straight to the closest hero: Strange
_________________
I'm Commander Shepard and I am SICK OF CLEANING UP AFTER THE COUNSEL! Thank you.
Name:
Alice Daniels
Nickname/Alias:
Gemini
Age:
29
Gender:
Female
Nationality:
American
Appearance: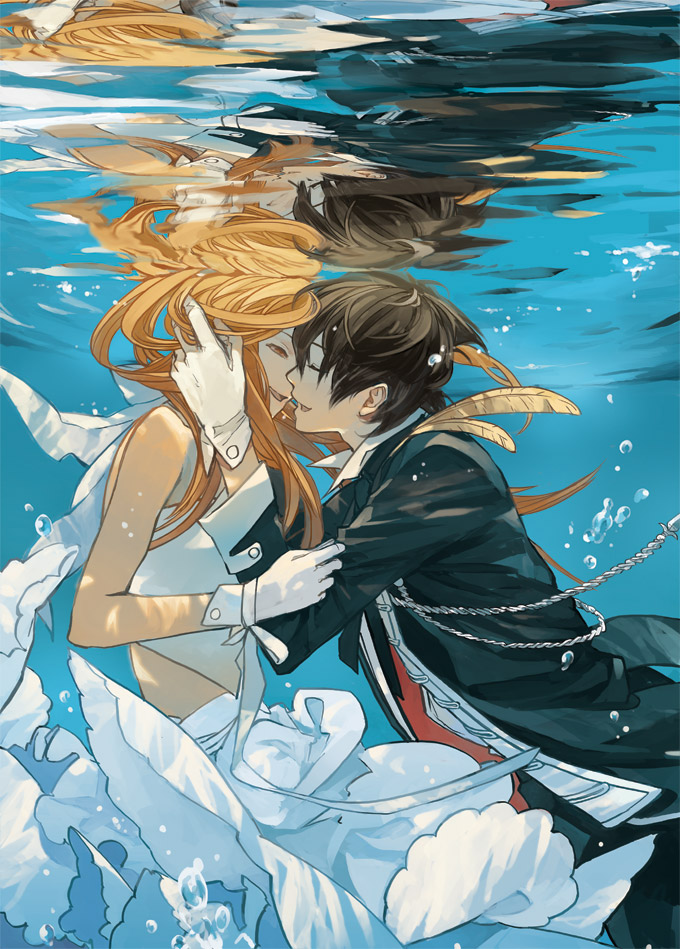 Costume:
Typical field medic uniform/gear
Non-/Super-human abilities:
Telepathically connected with her sister
Personality:
Determined, strong willed, and caring
Bio:
TBP
_________________
I'm Commander Shepard and I am SICK OF CLEANING UP AFTER THE COUNSEL! Thank you.
Similar topics
---
Permissions in this forum:
You
cannot
reply to topics in this forum